What do you get when high fashion meets rock and roll? Apparently, a room full of ANTM winners and D-list celebs. (Yup, no Chrihanna in sight...total devastation.) But since we strutted all the way to the Mansion nightclub in Carrie-esque ruffled dresses and painful 10-minute booties (read: 10-minutes before you want to saw your foot off at the ankle), we were determined to make the most of the night!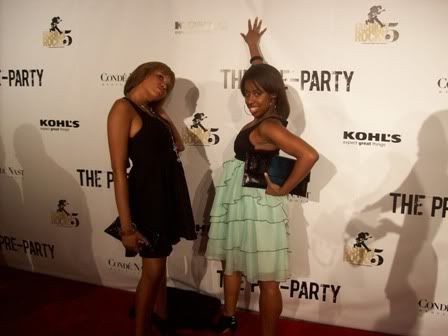 The Glamazons hit the red carpet.
To the delight of teeny-boppers and dirty old men everywhere, the corset-clad Pussycat Dolls performed and before we knew it, we were all shaking and gyrating under their spell. Even Miss J was twerking like an extra in a Luke video (get it boo!) to the tune of "When I Grow Up!"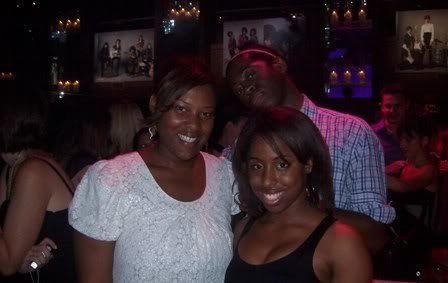 Miss J meets Coutura and Beautylicious (from suitesuede.blogspot.com - Check her out!).
I'm always partial to the reality TV star (they're relatable because you remember when they were un-famous, it's like VH1's Driven on steroids) so I have to show love to Little Miss Melody Thornton! She got her moment of shine with a call-and-response to the audience that went terribly wrong (I'm talking silence) but looked adorable. And as always, Nicole Scherzinger was on fire...
Models, dressed as the Supremes and a rock band (I'm so killing the posh grunge look this season but I digress...), acted out the great love affair of music and style.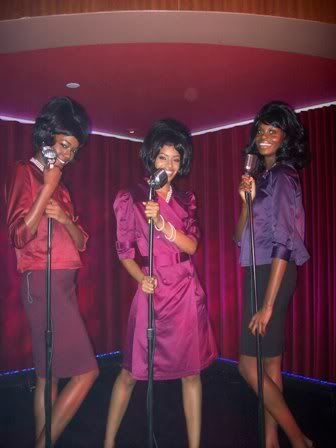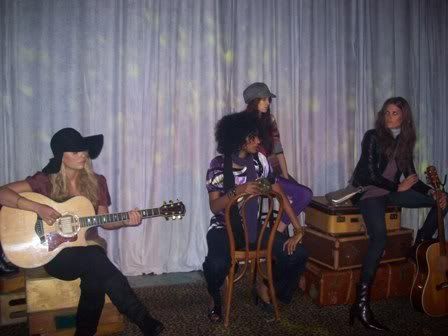 Highlight of the night? We ran into the soul singer of the year, Chrisette Michelle, who is such a sweetie in person! Love the cascading curls, how glamazon of you!

All in all, superfun times! Now, if we could only get some sleep before BCBG tomorrow at 10...
Sweet dreams!
Kisses,
Coutura