Okay, maybe the title is harsh but...
Ethereal? I get. Midnight-summer dreamy? I love. But the tiered layers of...flounciness? Not so much. I need to know what far-away planet filled with cotton candy, hallucination and hugs she was visiting while dreaming up these designs. Seriously, by the end, I felt like I was trapped in an episode of the Care Bears (We caare! We caare!).
But I'm happy to say my favorite pretend cousin, Chanel Iman, looked very glam goddess floating down the runway.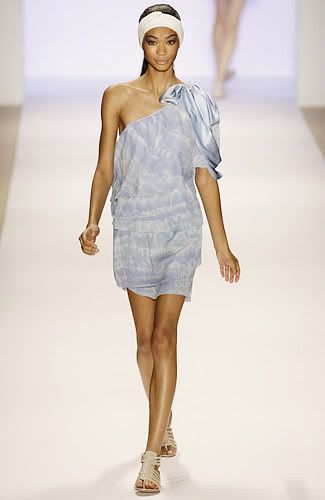 Let me know if you agree glamazons...and if you're a vintage-80's-prom-dress lover who wears her puffed sleeves proudly, I want your opinion too. :-)
Kisses,
Coutura
Photos: Mercedes Benz. NYMag.com.