What's the best way to bounce back after a highly-publicized separation and a struggling fashion line? Design a fresh, exuberant collection...and sell it for $59-300 at a mass retailer.
Rachel Rachel Roy
, which is
launching in August in 85 Macy's stores
, is the answer to economic troubles faced by the designer's eponymous line (more on this later). Aesthetically, it's one of the most cutting-edge collections she's ever created. A rock-and-roll version of her namesake line, Rachel Rachel Roy mesmerized everyone at the launch fete
with it's
fascinating mix of ladylike sophistication and eclectic cool.
While the DJ,
Keith Richards' daughter, Alexandra Richards
, spun dance music, guests, including
Kelly Bensimon of Real Housewives of New York, June Ambrose
and
Veronica Webb,
sipped Grey Goose cocktails and previewed the line of
stonewashed denim, shaggy faux fur vests,
blue leather skirts, jersey jumpsuits, leopard print jeans, watercolor dresses, p
aint-splattered overalls, spi
ked necklaces (a la Burberry), blazers with chains and exposed zippers, studded pointy flats and (my absolute favorite) a sequined black oversized blazer.
Seriously, I love this blazer. A press rep had to pry it out of my hands at the launch event.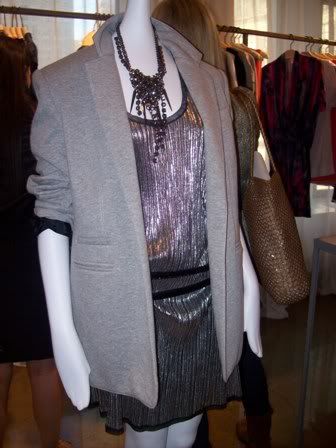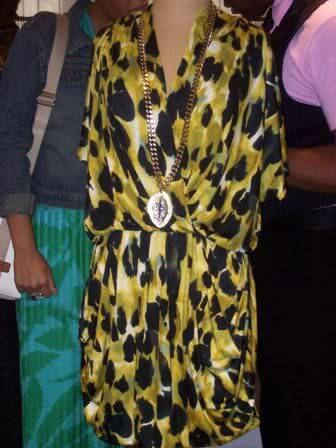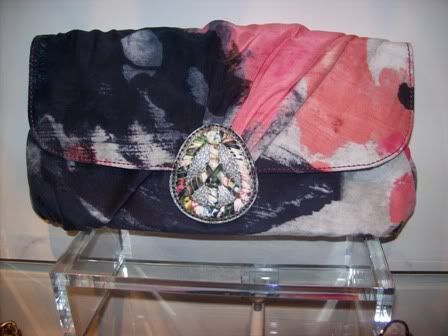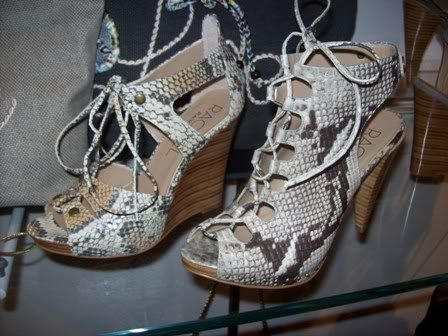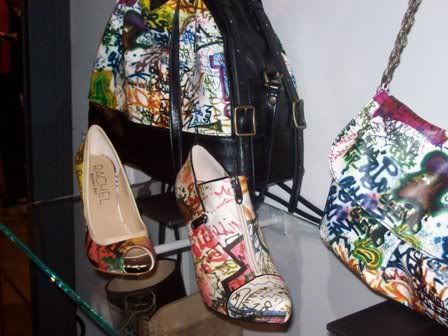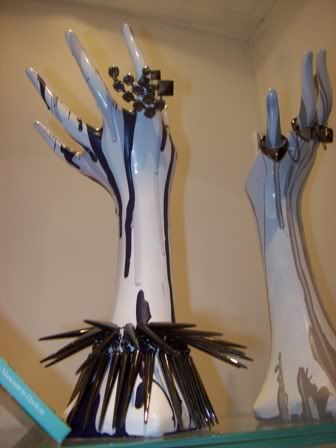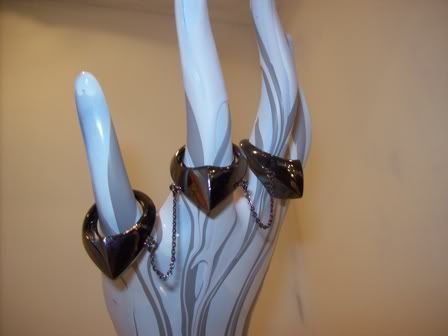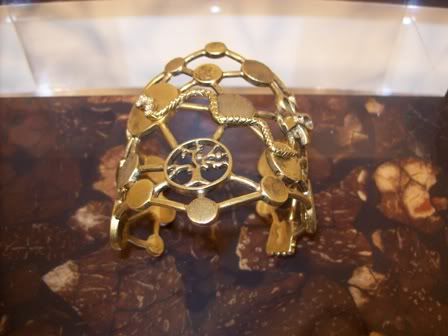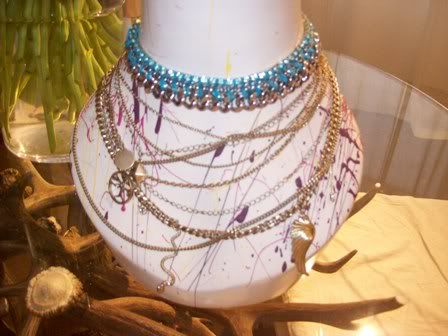 Rachel Roy
, dressed in Rachel Rachel Roy and looking radiant and impossibly thin after the birth of her second child, joined me in twitting about the event (Follow her @rachel_roy and me @glamazonsblog). She also graciously chatted with the guests about the inspiration behind her new line. She told WWD:
"Accessible fashion has always been a passion of mine. Every woman should have the opportunity to express herself through style. Being able to design a contemporary product line that truly reflects a sense of individuality is a great honor. [...] This line has the same designer sensibility but with a younger feeling. This is the customer that I used to be --- and maybe I still am every once in a while."
Indeed. If Rachel Roy is the charming, cosmopolitan uptown lady, Rachel Rachel Roy is her renegade, younger sister---with a smaller bank account, of course.
As I wrote in
my blog about her Fall Fashion Week presentation
, Rachel Roy's namesake line, though popular with high-rollers like Oprah and Veronica Webb, is priced too high for the majority of her demographic, who just aren't willing to spend $500 on a blouse. Fortunately, in addition to launching a diffusion collection, she has lowered the price point by 25%. It's like she heard my cries. I still can't quite afford it, even with the decrease (and will only be able to buy Rachel Roy at sample sales, where I snagged this adorable dress in March).
However, I will be among the masses clamoring for a Rachel Rachel Roy vest/blazer/bag as soon as it hits Macy's stores in August. Tell me if you planning on shopping the new collection too.
Kisses,
xx Coutura