Target
just announced
Anna Sui
as the second designer to create an affordable collection for their Designer Collaborations series. The first was
Alexander McQueen
who designed the widely popular
MCQ for Target
collection, inspired by
Leila Moss
of the British rock band,
Duke Spirit
. I went to the MCQ for Target launch/shopping event and scored a leather vest, asymmetrical frock and chic military-inspired jumpsuit (and met
Ryan Leslie
, a huge fan of the designer and in my opinion, one of the most promising R&B stars out there, but I digress :-).
So what does
Gossip Girls
have to do with it, you ask? Anna Sui's collection is inspired by Gossip Girls' four female main characters, who are a fashion phenomenon in their own right. What happens when you combine Anna Sui's youthful, vibrant aesthetic with the preppy Upper East Side sophistication of Gossip Girls? We'll have to wait until the collection hits stores,
September 13th
, to find out! But stay tuned; I promise to give you a "First Look" much sooner! In the meantime, enjoy pictures of Anna Sui's amazing Spring collection and our favorite, fashionable private school snobs below.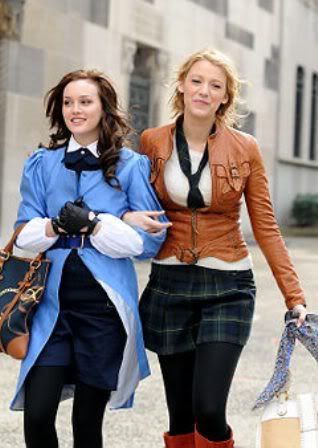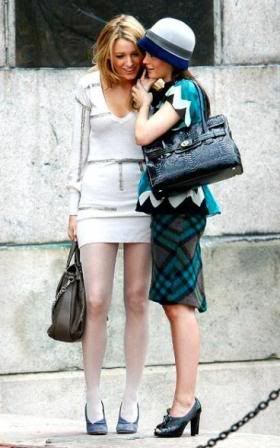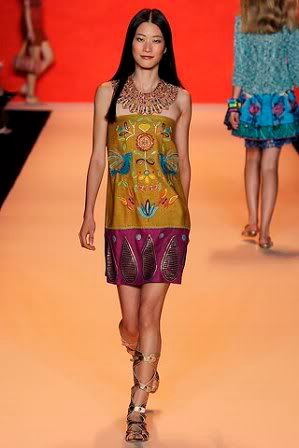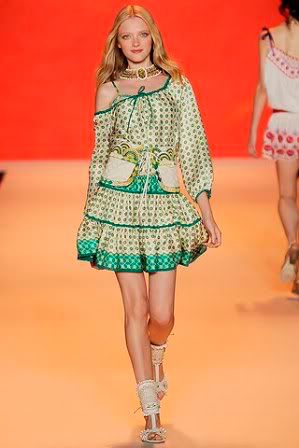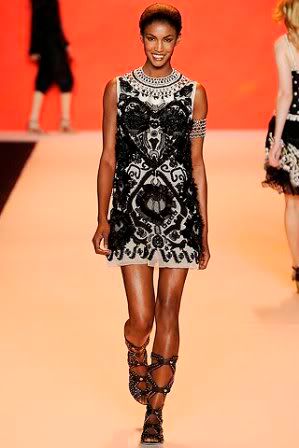 Here's the official press release...pictures coming soon. =)
Target is partnering with fashion designer Anna Sui as the second designer in a series of Designer Collaborations, a unique program that features well-established designers who draw inspiration from a collaborative partner, muse or creative element. The exclusive Anna Sui for Target collection draws inspiration from the four main female characters of the CW television phenomenon, "Gossip Girl" and will
launch on Target.com and at 500 Target stores nationwide September 13, 2009. The affordable fashion collection will be available through October 17, 2009. Designer Collaborations, which is separate from the company's GO International initiative, is another way in which Target brings an emporium of designers to its guests. These exclusive collections will bring top design at unbeatable prices to women everywhere, for a limited time only.
Kisses,
Coutura