My secret? I can barely get through packing for Accessories and Cover shoots without being transfixed by the most beautiful, alluring shoes that come into the office. My many lovers---John Galliano, Chanel, Dior, Louis Vuitton, Gucci, Yves Saint Laurent---have all been the sole object of my affection at one point or another. What happens is I sit on the floor of the Fashion closet and stealthily try on stilettos, platforms and pumps instead of focusing on the fifty pairs of shoes I have to do inventory for in the next hour before the messenger comes to pick up the trunks. And from the looks of the Spring 2009 Collections, my clandestine love affairs will only be getting worse...
Romance was in the air during Paris Fashion Week, where the heels were alive with Miu Miu's painted wedges, Louis Vuitton's tribal motifs and Dior's fertility Gods (the latter are shoes a lot of people shouldn't
be wearing, Dior...).
Take a look, I promise, it's love at first sight!
John Galliano's modern metallics
YSL's wire-framed stunners
Dior's divine delights (fertility gods complete with pregnant bellies)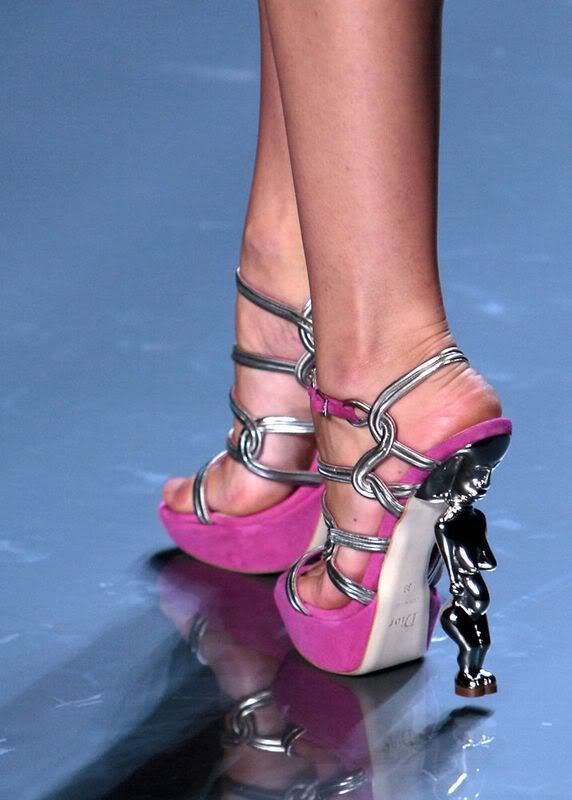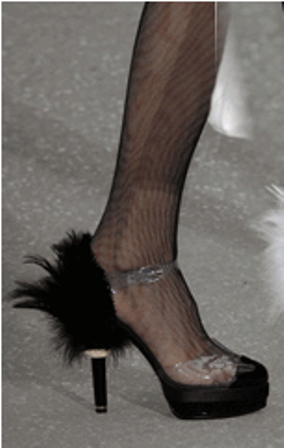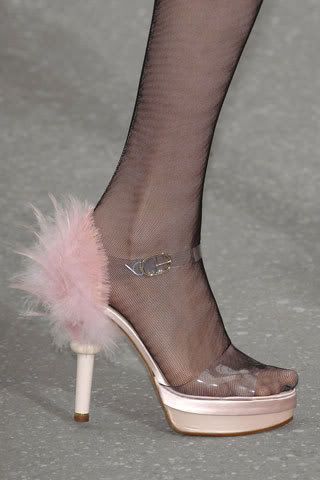 Louis Vuitton's fashion tribe
Lanvin's embroidered beauties
Miu Miu's painted masterpieces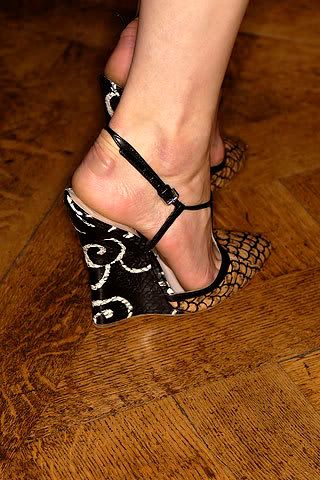 Alexander McQueen's crown jewels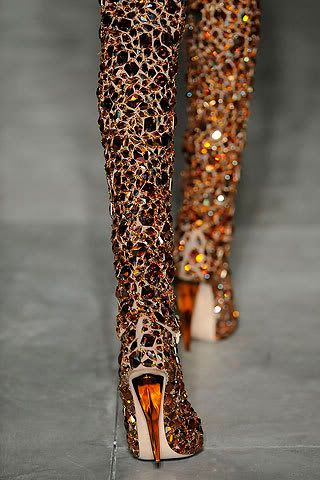 Viktor Rolf's eclectic heels
Wow, aren't they beautiful?! Glamazons, which shoes are you head over heels for?
Kisses,
Coutura