Hope you all had a GLAM weekend! I floated from every bar (Hookah!) to industry event (Mont Blanc! Commes Des Garcons for H&M!) in the city and here are the scoops I got along the way...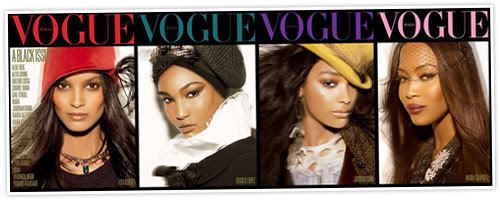 The geniuses behind this year's wildly popular "all-black" Vogue Italia are planning to launch an issue dedicated to Africa for L'Uomo Vogue
. I, for one, am ecstatic! There has always been a hungry audience for beautiful black models and designers, and it's about time the industry caught up. The best part? They're donating half of ad profits to African charities. 
Franca Sozzani who created July's "all-black" issue of Vogue Italia, which addressed the lack of black models in fashion has another groundbreaking idea for the November issue of L'Uomo Vogue, of which she is also the editor: The magazine will be dedicated to Africa , and half of the advertising revenue will be donated to Africa-related charities, reports Robin Givhan for the Washington Post.

http://jezebel.com/5069202/italian-fashion-editor-follows-up-black-issue-with-africa-concept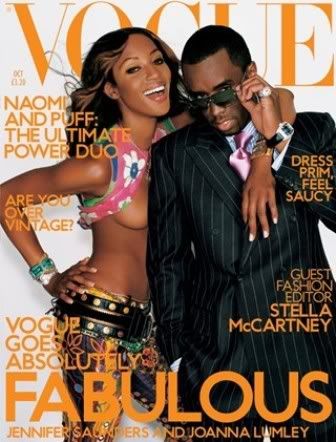 Next,
Diddy, who owns Sean John and Zac Posen just bought the struggling fashion brand, Enyce
from Liz Claiborne for $20 million
according to the New York Herald
.
"Enyce is a brand that I have always admired, and they have been a very important player in the young men's sportswear arena for over a decade. I am really excited to bring it into our portfolio of brands that already includes Sean John and Zac Posen. Given our track record of success in marketing products such as Ciroc Vodka, Unforgivable by Sean John, and all of our television titles, I look forward to adding our expertise to an already hot fashion line. Our long-term plan is to grow the Enyce brand through innovative marketing, expansion of the menswear and boy's lines, and launching into new licensing categories. The current economic climate may be challenging, but we believe it is also an opportunity, and we are really excited to add Enyce to our lineup." - the world according to Sean
Umm...the last time I took the bus to Broad and Market Street (in Newark, NJ) and shelled out two weeks worth of Aldo store paychecks for a tacky bright orange Enyce top and skirt with the logo so un-fashionably sewn across the front was 2001. I've since graduated from high school and college and moved out of my parent's house...
(Shudders)
Yet I have faith that Diddy will do something exciting with the brand, I just pray he doesn't publicity-whore out all 6 of his children (or himself) in the ads.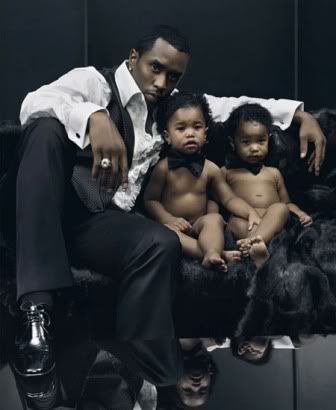 Glamazons, are you even excited to see this come back?!
Which leads me to my next question, if you could resurrect any defunct fashion brand, which one would you choose?
I personally think Eve's Fetish could have been so much more, but Mecca (remember that?!) should stay dead and buried.
Kisses,
Coutura
Photos: Vogue. Sean John. Enyce.