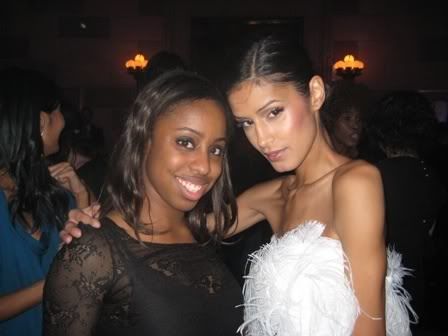 Impossibly skinny women and gay men took over Manhattan as we celebrated America's Next Top Model's move to Oxygen. With Mama Tyra leading the procession, a parade of stilettos, bandaged dresses and flowing weaves moved from the red carpet on Broadway to the inside of NYC's famed Gotham Hall. Saleisha, Bree, Jazlene, Camille, Bianca, Danielle, Stacy Ann, Furonda, Whitney Cunningham all strutted past us clicking their 3-inch heels. It was like being transported into a real-life Top Model marathon...with endless martinis, bbq shrimp and free lip glosses (with the Oxygen logo...soo cute!).
After enjoying some great star sightings---Dawn and Q from MTB4, Miss USA (Crystle Stewart) and Ms. J in all his fabulousness, we mingled and sashayed to the tune of Sexy Back and Prince's Kiss.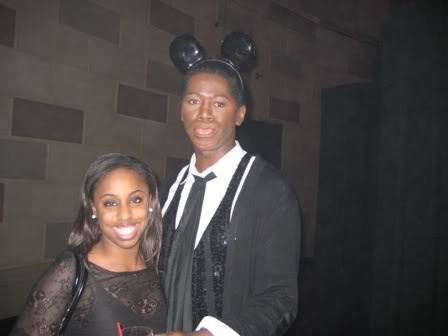 Miss J and Coutura reunite!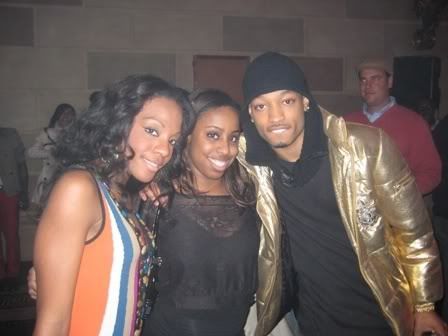 Okay, I secretly watched every season of Making the Band! I just love these two. Can we get a collabo?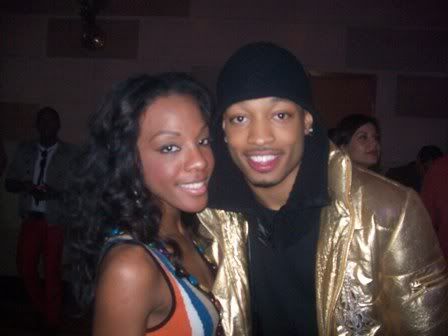 All in together now....Awwwww! Aren't they adorable?
The beautiful ones: Miss America and MAC Make-up Artiste Extraordinaire, Josh Swann
...And we laughed incessantly at the infamous scene where Tyra screams on Tiffany. They played it on the big screen over and over again! Props to Tyra for being able to laugh at herself.
Of course, they had an impromptu fashion show. It was fabou (and made me even more excited for Fashion week!) even though the girls wore the same party dresses they came in. They still proved Ms. Jay's training (walk like it's for sale and the rent is due tonight!!) was not in vain.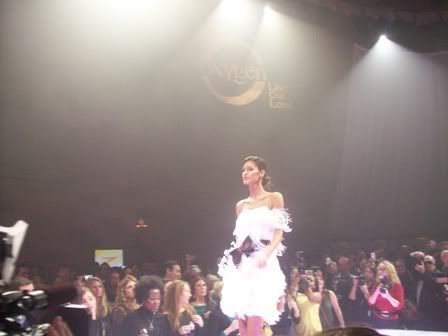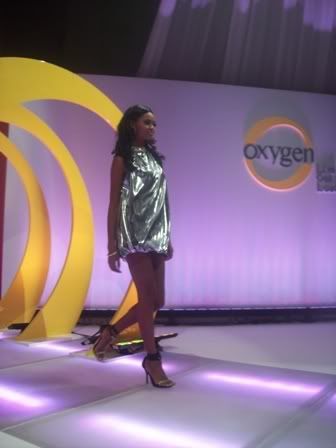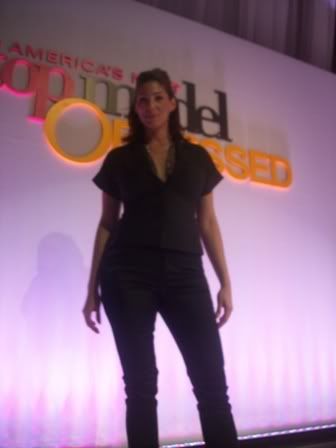 Cute!!
But for all the glitz and glamour, there was a furry pink elephant in the room: the fact that the models just didn't seemed to be working. Everyone arrived with a hungry publicist with comp card in hand and most weren't even signed to an agency. Some had left the industry altogether. And the few models who had secured gigs (a magazine shoot here, a TV commercial there) were treated like royalty. Sadly, I can almost guarantee that the big wigs in the fashion industry (read: the Almighty Anna Wintour and her entourage) don't even know their names.
And what's worse? Arguably the most successful vixens to come out of ANTM, Eva (who's marrying that fine black man...good for you, girl) and Toccara, didn't even show. Ouch. It seems the show itself is the only winner, not the models vying for a spot in the fashion biz.
Even the party's theme, Obsessed, came off as a not-so-subtle plea that viewers will continue to be obsessed with the series after the move to Oxygen. (Interesting that Project Runway, it's cousin, or rival depending on who you're talking to, is making the switch to Lifetime). I personally stopped watching ANTM last season (uhhh...just over it...) but tell me, will you be tuning in?
Oh and here are more pictures of the ANTM girls for your enjoyment. WORK, LADIES! (No pun intended, I swear.)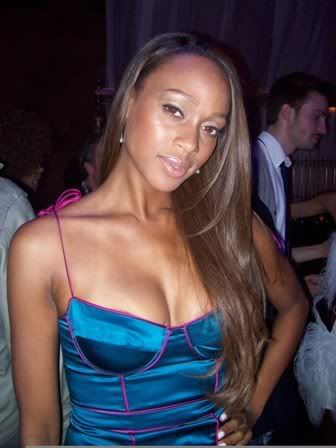 Camille's tan was from the Cayman Islands!! I could use that glow (the frigid NYC weather makes you paler and paler...)
What do you know about a mohawk with a blonde highlight and supersize bow tie? The world can't handle all this smexy.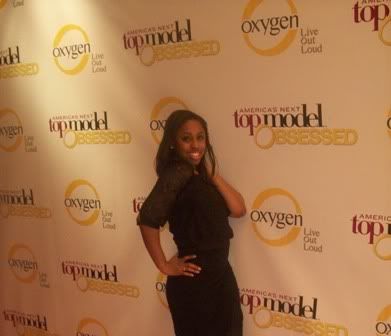 My best model pose. My friends made me do it!
Until next time, stay warm (my Northeast friends!!).
Kisses,
Coutura