I'm driving down New York Avenue and the excitement in the air is so thick, you can almost touch it. I knew D.C. would feel different once
President Barack Obama
officially arrived, but I had no idea just how exhilirated, how joyous the capital would be!! (Sidenote: I'm dropping President-elect early. Yeah, it's not traditional, but he's already my President. I don't want to wait until the ceremony!) Chocolate city, as it's affectionally called, is swarming with people from every race and every walk of life, and the energy is nothing short of electric. Strangers all united by one cause, one joy: Obamamania.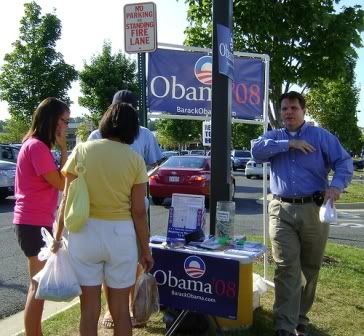 And he is everywhere! Buy a metro card and there's his face, smiling up at you. Turn on the radio and you hear his name a million times, from the DJ's ("93.9 Obama FM"!) to the advertisers (O'Jama sleepwear! What people will come up with to sell a product amazes me!). Oh and I passed a store on New York Avenue called Obama Headquarters! They're selling everything except the man's socks.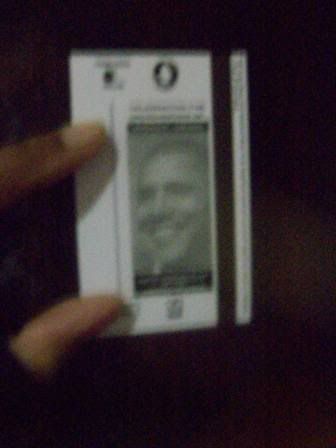 A blurry pic of my Metro Card. I'm keeping it forever!!
This is a town that lovingly claims, honors and just adores Barack. It's clear that his rhetoric of hope has touched us all on some level, no matter our experiences or circumstances. Our faith has been restored, our souls have been lifted. Strangers, young and old, who wouldn't have looked at me twice months ago, are smiling, laughing and joking like we're old friends. We're not the same people who were mistrustful of our government and each other, weary of our differences, bitter about our financial shortcomings and fighting our neighbors to get ahead. Change. Maybe our circumstances haven't, but our spirits certainly have. All thanks to our new President.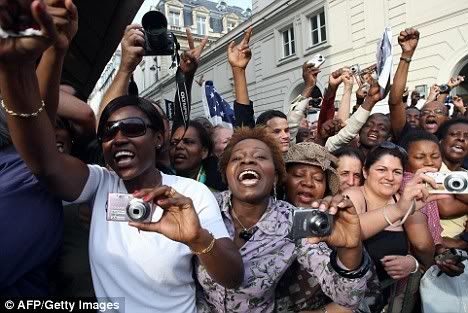 Friday night, I came out in the blistering cold to celebrate Mr. President (ohh, it feels great saying that!) with hosts,
Common
and
Jesse Jackson, Jr.
at a swank four-floor lounge called the Park in downtown D.C. (Sidenote: while walking down 14th street, strangers were screaming "Gobama!" and "Yes we did!" from their cars. It's a citywide celebration!!)
Despite the excitement,
my roomie
and I couldn't help but notice the homeless people crowded behind pillars and wrapped in heavy blankets to shield them from the cutting 18 degree weather. Our hearts went out to them. Made us think twice about complaining for standing on line for ten minutes.
Inside, with the Lakers and Orlando game playing in the background, the crowd of tastemakers, athletes, models and powerhouses toasted champagne and danced like it was New Year's Eve. The place was packed, the weather hadn't deterred a soul.
Dr. Ian Smith
hung out on the first floor in a bubble coat while
Common
,
will.i.am.
and superstar choreographer,
Fatima
grooved to Kanye West and M.I.A. in the third floor's VIP section.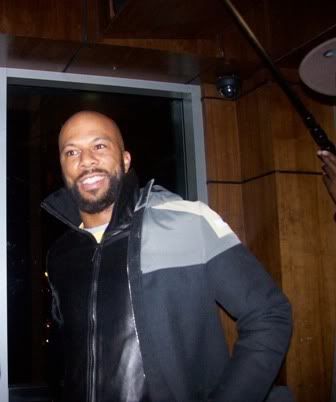 Will.i.am.
rocked his own breed of bookworm chic with those ubiquitous personality glasses, a hoodie and fedora. The superproducer spent the night texting away on his cell phone. And just as you'd expect from the genius behind Aaliyah's "Are you that Somebody?" routine,
Fatima
was killing it on the dance floor! Plus her lip color was fabou.
Between greeting tons of female admirers with his signature, gracious smile, one of my fave rappers,
Common
, took a second to chat about the magic of this historic moment. "It's a new day where it's possible for all of us to contribute to the betterment of our nation and our world," he told me. "I feel blessed to be a part of history." I think everybody in D.C. feels the same way. Cheers to newness! (And warmth! Back to the apartment for me).
Until tomorrow!
Kisses,
Coutura