...Beyonce's gold-tassled shades?


As soon as I saw them, Ye's comments about Rihanna being the best thing to happen to Beyonce this year came to mind. Remember that?
If not, here are his words of wisdom, according to
The Hip Hop Chronicle
:
'This is a wakeup call … people in music get comfortable … Rappers get comfortable'.
Kanye said this was the case with Beyonce.
'Rihanna was the best thing to happen to Beyonce', referring to Rihanna's rise to stardom suggesting Beyonce had to set the musical bar higher."
Well, maybe his fashion sense, specifically his Alain Mikli, 80's inspired shutter shades, was a source of inspiration to Beyonce as well.
Queen B was photographed over the weekend in the sexiest, metallic tasseled sunglasses, allegedly filming a video for her soon-to-be hit "Diva," (sidenote: how much do you LOVE that song?!).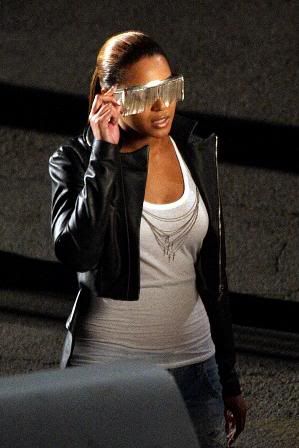 I'm all for the shades, and glam rock attitude, but umm...can you see?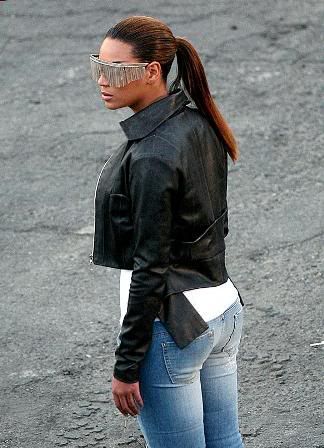 I won't wear anything that has me crashing into doors and street signs, while sashaying feroshly down the street. But I have to admit...they're Glamazon fierce.
Would you wear them?
Kisses,
Coutura