On the verge of their teenage years, the ladies are ready for their first handbag. To get quality without overspending, consider brands like Harajuku Lovers, Guess and Betsey Johnson that deliver well-made, trendy styles for less.
Harajuku bags, $38-58, harajukulovers.com for more information. These bags come in fun gift boxes that play music when you open them!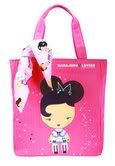 Betsey Johnson clutch, $88, betseyjohnson.com.
The Limited bow clutch, $21, thelimited.com.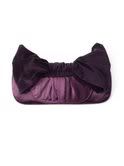 Happy Shopping!
Kisses,
Coutura